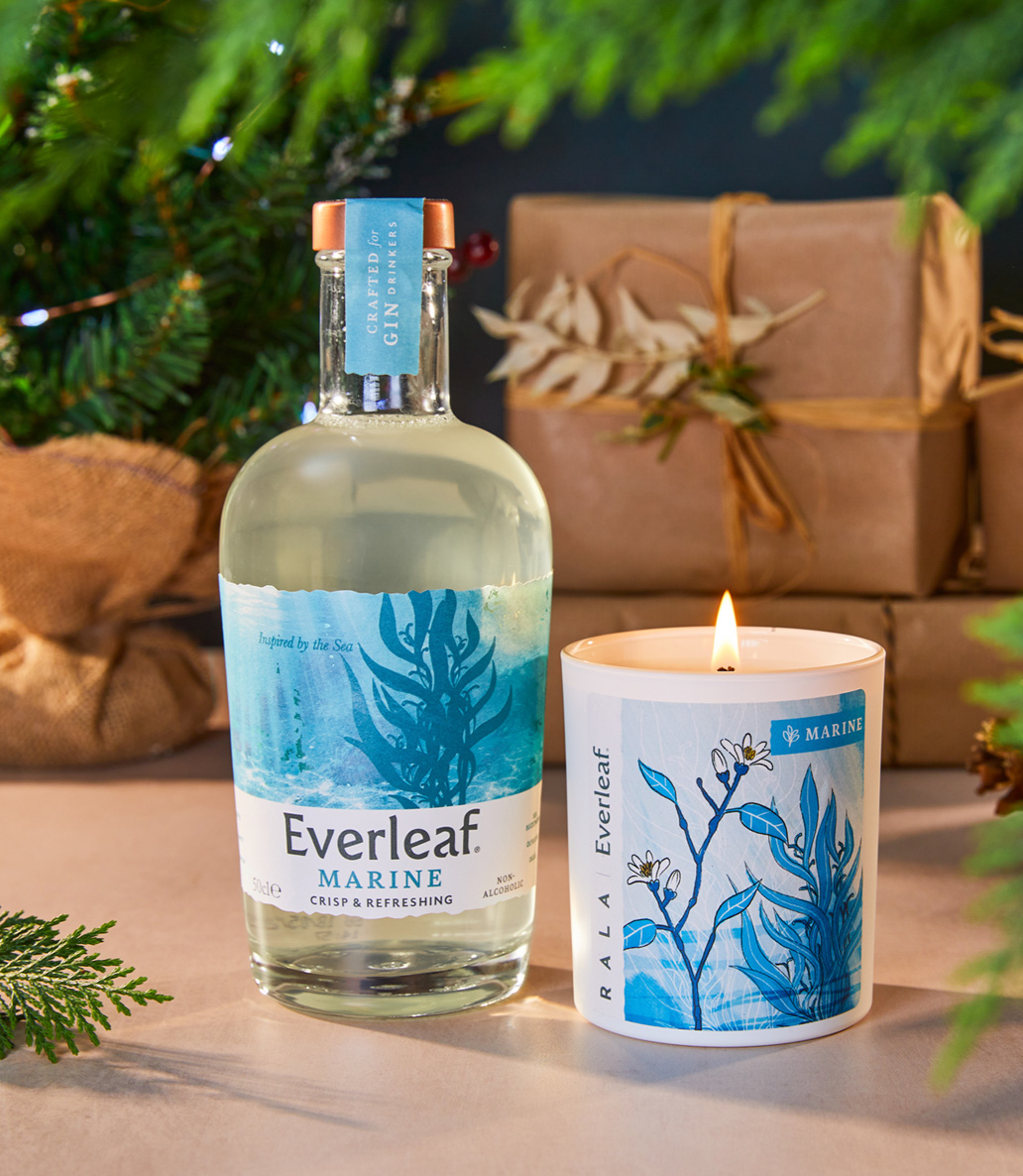 Everleaf MARINE, Candle and Tonic Bundle
Crisp & refreshing
1x 50cl Everleaf MARINE
1x limited edition Rala x Everleaf candle (MARINE)
1x pack Fever-Tree tonic
INGREDIENTS & NUTRITIONAL FACTS
Free UK shipping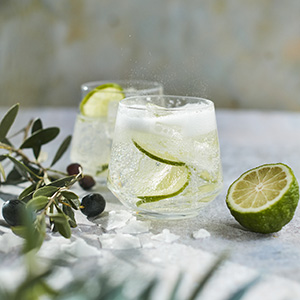 MARINE & light tonic is a deliciously refreshing non-alcoholic alternative to a gin & tonic
"Everleaf MARINE it's the closest I've found to a gin and tonic. I didn't miss the alcohol and have already ordered a second bottle as it's clearly not going to last long in this house!"
Non-alcoholic
The world's most complex non-alcoholic aperitifs
Sustainably Sourced
The finest botanicals, sourced from the natural world
Low Calorie
An Everleaf & light tonic contains less than 50kcal per 200ml serve
Aroma
Fresh bergamot citrus with familiar juniper notes, followed by sea spray and a hint of thyme and olive grove
Taste
Crisp and refreshing up front, with hints of tropical pineapple from sea buckthorn, giving way to moreish umami sweetness from dulse
Finish
Citrus giving way to lingering savoury saline seaweeds and olive leaf
"Everleaf is a superb aperitif, delicious on its own over ice or mixed with tonic or soda water."
Only natural, sustainably sourced ingredients
Juniper
The Familiar One
The bold, piney, fresh side of Marine. The crisp bite that makes it perfect with tonic.
Bergamot
The Refreshing One
Both balancing and amplifying the juniper, this intense citrus makes Marine the driest, most refreshing of the Everleaf variants.
Labdanum
The Unusual One
The hugely aromatic resin of Cistus rockroses has been valued for its scent for thousands of years. A staple of incense and perfume, it is musky, leathery, fruity and woody. In short, complex.
Sea Buckthorn
The Sweet One
These sea-spray loving coastal berries impart a tart tropical pineapple note in the mid-palate of Marine.
Olive Leaf
The Bitter One
Just a touch of this strong extract adds a bitter length to the end of every sip and a Mediterranean coastal breeze to every glass.
Dulse
The Spicy One
Peppery dulse releases its unique umami character while providing the carrageenan that gives Everleaf its silky texture.
INGREDIENTS & NUTRITIONAL FACTS
Nutritional info (per 100ml)
Fat, saturates & salt
Contains a negligible amount of fat, saturates & protein.
Calories in a MARINE & light tonic
A large Everleaf MARINE & light tonic contains 38 calories - 15kcal from 50ml of Everleaf and 23kcal from 150ml of light tonic.
Facts
Everleaf is gluten free and suitable for vegans.
Everleaf does not need to be refrigerated, and is best consumed within three months of opening.
Everleaf is made from natural ingredients so some separation may occur - if so, please tip the bottle to gently mix.
We will dispatch your bottle in FSC certified recyclable cardboard with no plastic.
Ingredients
Water, Fairtrade cane sugar, acacia gum, carrageenan, natural botanical distillates & extracts, sea salt.
Preservatives: Potassium sorbate, sodium benzoate
Acids: citric acid, malic acid, trisodium citrate.
Extracts and distillates
Everleaf MARINE contains extracts and distillates of the following ingredients: Bergamot, Sea buckthorn, Dulse seaweed, Kelp seaweed, Olive leaf, Juniper, Elderflower, Labdanum, Orris root, Green tea, Eucalyptus, Pine, Roman wormwood, Thyme, Orange blossom, Fennel, (plus non-extract ingredients as listed).
YOUR CART
It appears your cart is empty. Add some or one of nature's finest to your order
START SHOPPING
Add a Gift Note to your order
Write your note to that special someone