4 Reasons Why Everleaf is the Best Non-Alcoholic Option for This Summer
Summer is here and sometimes what you need a refreshing drink without alcohol. Meet Everleaf, a non-alcoholic aperitif with natural and sustainable ingredients available in three delicious flavours.
Here are the four reasons why Everleaf is the best non-alcoholic option for this summer in the UK.
1. Everleaf is made with natural and sustainable ingredients
Everleaf is a non-alcoholic aperitif that uses botanicals ingredients from land and sea to create complex and delicious flavours. From exotic saffron and vanilla to zesty bergamot and seaweed, Everleaf sources its ingredients responsibly and ethically. It's certified B Corp and also supports conservation projects around the world.
2. Everleaf has three refreshing blends to suit your taste
Whether you prefer a spritz, a non-alcoholic gin and tonic, or non-alcoholic cocktail Everleaf has you covered. Everleaf Forest is a bittersweet blend of spices, orange blossom and vanilla. Everleaf Marine is a crisp and refreshing blend of citrus, juniper and seaweed. Everleaf Mountain is a vibrant and aromatic blend of cherry blossom, strawberry and rosehip. Each blend is delicious and unique so why not try them all to find your favourite.
3. Everleaf is loved by customers and critics alike
Everleaf has received rave reviews from customers and critics alike. On Trustpilot, Everleaf has a 4.8 out of 5 rating, with customers praising its taste, quality and service. On Refinery29, Everleaf was described as "a great gin alternative" that tastes "near exact" to the real thing. Everleaf has also been featured in The Guardian, The Telegraph, The Times and Saturday Kitchen.
4. Everleaf is easy to enjoy at home or on the go
Everleaf is easy to enjoy at home or out at hundreds of venues across the country. You can order it online and get free UK shipping with Royal Mail. To make a delicious drink, simply mix Everleaf with tonic water or another mixer of your choice. We would also recommend a gorgeous garnish for extra wow appeal. Everleaf is perfect for picnics, barbecues, parties or any occasion where you want to enjoy a refreshing drink without alcohol.
Available in three delicious flavours.
Shop our non-alcoholic aperitifs made with all the depth, flavour and aroma of the natural world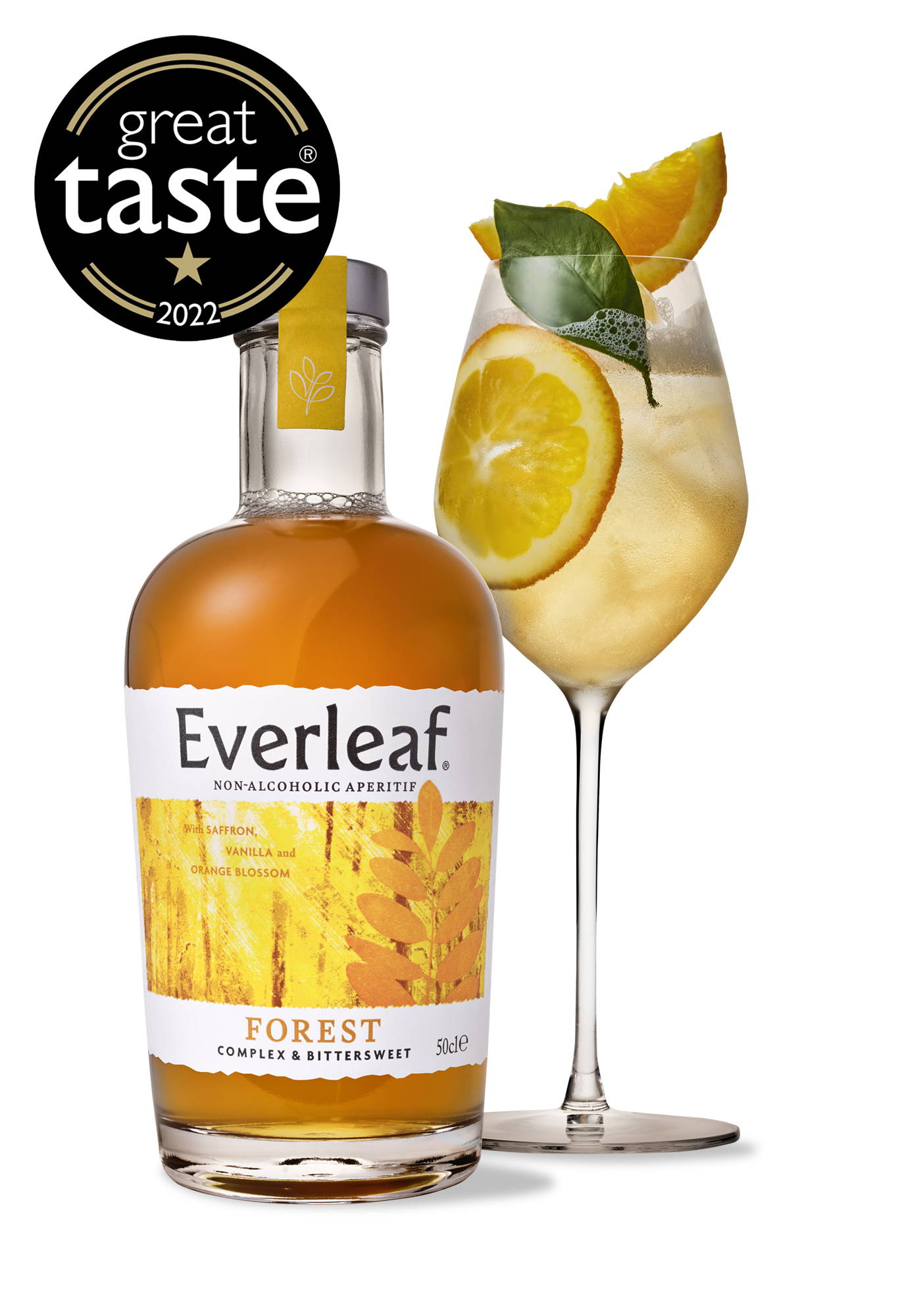 Lie back and imagine the filtered sunlight of forest canopies captured in this blend of sustainably sourced botanicals, from exotic saffron & vanilla to honeyed orange blossom.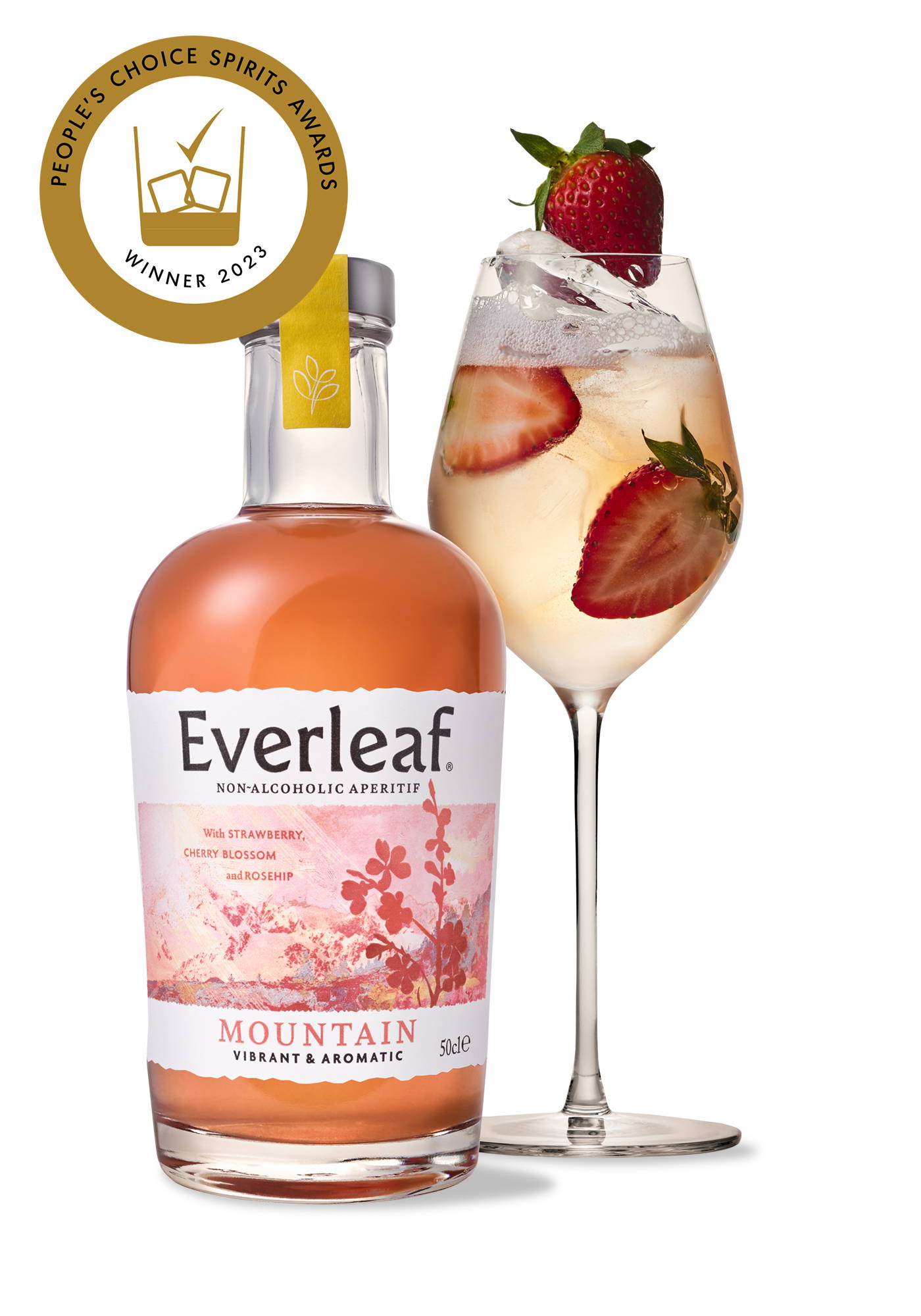 Close your eyes and climb through the cool mountain heights of this blend of botanicals, from elegant cherry blossom and strawberry to bittersweet rosehip.





Subscribe to our newsletter to receive updates on latest conservation stories, cocktail recipes, events & specials.